The world's longest ski tour
The Alpine crossing from Vienna to Nice in 36 days | 17 March to 22 April 2018
The long way 2018 | The analysis
In 36 days on skis over the main Alpine ridge.
Red Bull Der Lange Weg was inspired by the four Austrian ski mountaineers Robert Kittl, Klaus Hoi, Hansjörg Farbmacher and Hans Mariacher, who had conquered the route in 1971 with only one supporter in the VW bus, Alois Schett. Unfortunately, all peaks and valleys of the former team could not be passed.

Joint decisions and experiences brought the team, which originally consisted of seven individual athletes, closer and closer together during the course of the tour.

Two of the athletes who started in Reichenau an der Rax had to give up on their way to Nice for different reasons: Nuria Picas (ESP), one of the most successful ultra-trail runners in the world, and the South Tyrolean alpinist Tamara Lunger.

The five athletes were all the prouder when they arrived at the beach in Nice.

Janelle Smiley (USA) shows with her enormous performance that not only the physical requirements play an important role, but also tactics, mental strength and team spirit.

Red Bull The Long Road – an adventure that the participating athletes will tell their grandchildren about! And a story they wrote themselves.
"It was tough," said Bernhard Hug in Nice. "You need to regain energy every day to refocus and move forward step by step. The 14-hour days cost a lot of physical energy. And we had to adapt a lot, reorganize again and again because the weather was very difficult. It takes a lot of mental energy. Therefore, the redemption is very great that we have made it!"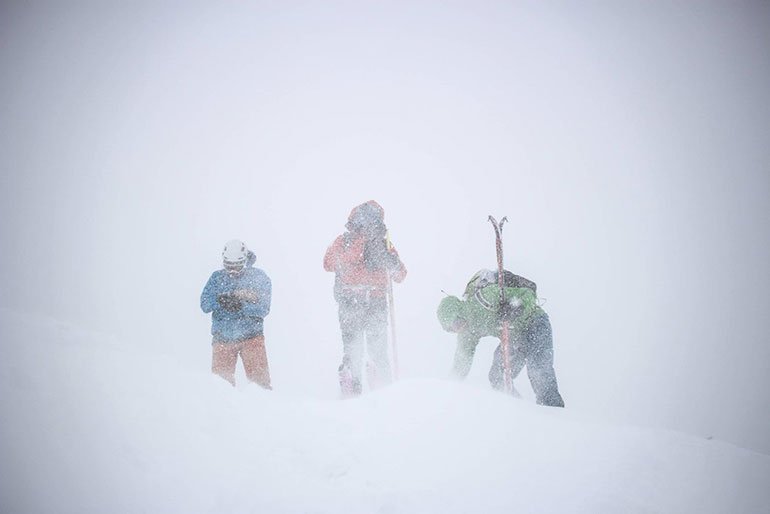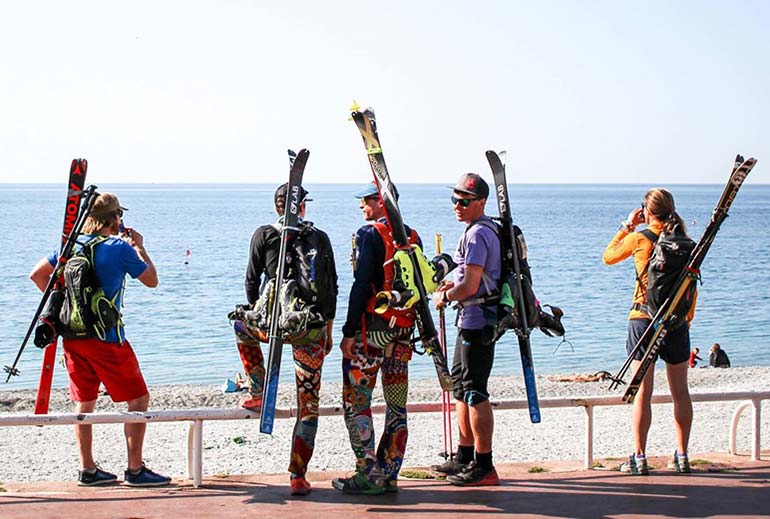 "The biggest challenge was certainly the bad weather, which made life difficult for us almost every day," said David Wallmann. "Actually, it wasn't until the end that we were rewarded with sunshine for the exertions."
"Jetzt waren wir 36 Tage unterwegs, waren auf 3700 Metern im Schneesturm festgesteckt, sind dann bis zu den Knien im Sulz gesteckt, und jetzt sind wir am Meer – das ist total irre", blickte Philipp Reiter zurück. "Ich kann es noch gar nicht glauben, dass wir es wirklich geschafft haben. Es war verdammt weit, es war ziemlich hart, und das ist alles jetzt egal, weil wir sind jetzt da!"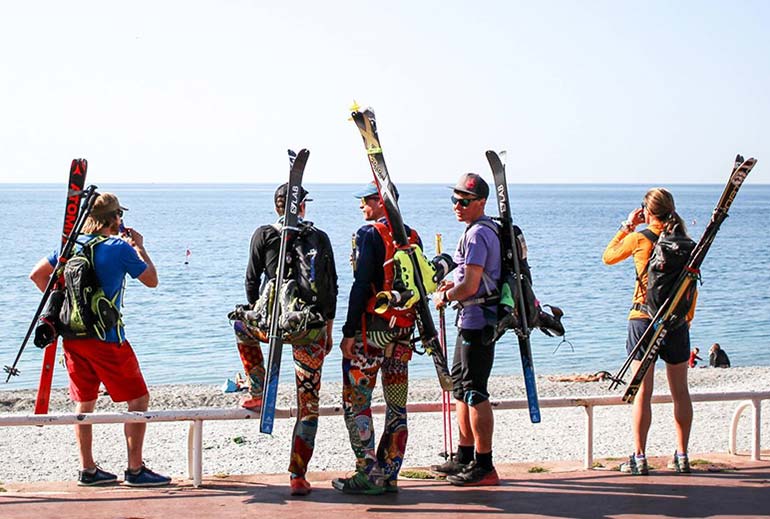 The expedition on Instagram.
Experience the expedition on Instagram.
Der lange Weg | NEWS BLOG
The daily stages on our news blog.